Natale Life Skills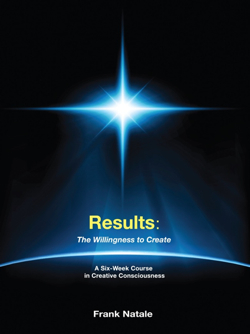 "Your old beliefs will crumble and your limitations will dissolve. Most paths of self-correction purposely increase the effort and struggle to achieve these states or vibrations. They insist that you must 'earn it' or 'handle it' or 'surrender to it' or 'get it' when the truth is you already have immediate access to all of it."
- Frank Natale
Create Your New Life Now
Results: The Willingness to Create has transformed tens of thousands of lives in profound and meaningful ways. Now it's your turn. The secret is the choice to acknowledge your higher self and become the creative force in your life. This is your time to:
• Get clear about where you are and what you are willing to create
• Recognize how negative beliefs, people and opinions sabotage your results
• Learn how "working and chosen results" shift your conscious mind into action
• Confidently access and embrace the natural flow of your creativity
The Natale Results course is a proven process - a fresh way of thinking really - that aligns your inherent wisdom with the power of collective consciousness. These six weeks will transform the way you think about your life and how you create and attract results. The choice is yours. Read more...
---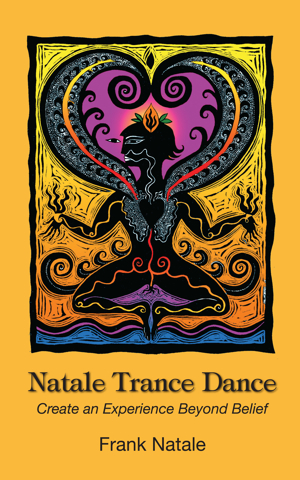 "Through Trance Dancing we alter our consciousness and enter non-ordinary reality or what I call 'the World of Spirit,' that world beyond time and space where everything is possible."
- Frank Natale
Natale Trance Dance
Create an Experience Beyond Belief
Frank Natale created an international Trance Dance movement in the early 1990s and, with his band Professor Trance, produced an extraordinary body of energizing music to drive the experience. His legacy continues to reverberate around the world as inspired Trance Dance presenters share this transformational celebration of life and spiritual renewal.
Learn how to present, stage and market at Natale Trance Dance with this step-by-step guide.
E-book Digital Download: