Frank Natale Books are available in paperback and e-book as noted.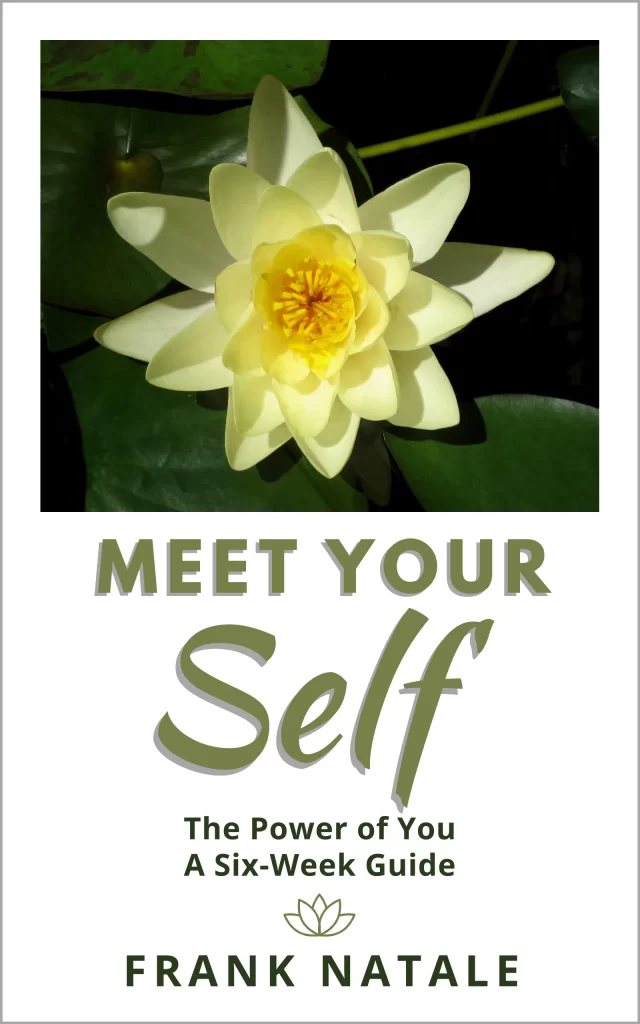 Meet Your Self
Frank Natale
A transformational self-study guide, Meet Your Self is based on Frank Natale's work helping people manifest greater creativity, joy and aliveness. The six-week guide covers: self-esteem and our emotions; relationship with authority and sexuality; action and work; conscious love and responsible selfishness; trust and ethics; choice, visibility and communication. Each chapter includes insights and self-discovery exercises on how we came to be who we are. The six-week process provides deeper understanding, realizations and opportunities to distinguish yourself from your behavior. Your commitment sends a powerful message to your unconscious mind that clarity about your self-esteem truly matters. Completion is empowering and yields profound results.
E-Book Digital Download
---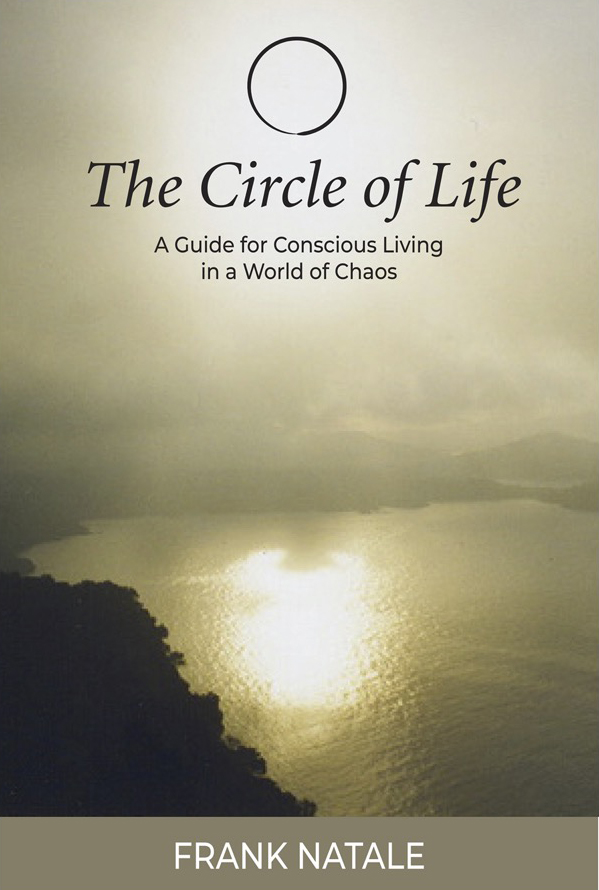 The Circle of Life
Frank Natale
"Fans of 60s-era spiritualism will love THE CIRCLE OF LIFE, a memoir/self-help hybrid by Frank Natale, who seeks to unravel, with clarity and humor, life's most Gordian knots."
– IndieReader 5 Stars (out of 5)
"The author's remarkable life experiences and mentors like the prolific Swami Satchidananda are, in their own right, awe-inspiring. Natale's discourse on shame, connecting with our masculine and feminine side, and exploration of forgiveness render this an effort worthy of a seat on every bookshelf."
– US Review of Books
Awareness of the natural progression of life transforms chaos and crisis into opportunities for knowledge and personal growth. With insight and humor, Frank Natale shares his wisdom on the thirteen inevitable rites of passage and how The Circle of Life illuminates our path of spiritual development.
"Transformation is the essence of being alive," Natale writes. "These passages are the doorways to our power and spiritual evolution. The passages within the Circle of Life are so powerful that knowing what they are and when they will come is not enough to avoid them. The only possibility we have is to accept and extract value from them while consciously experiencing them."
Paperback
E-book Digital Download
---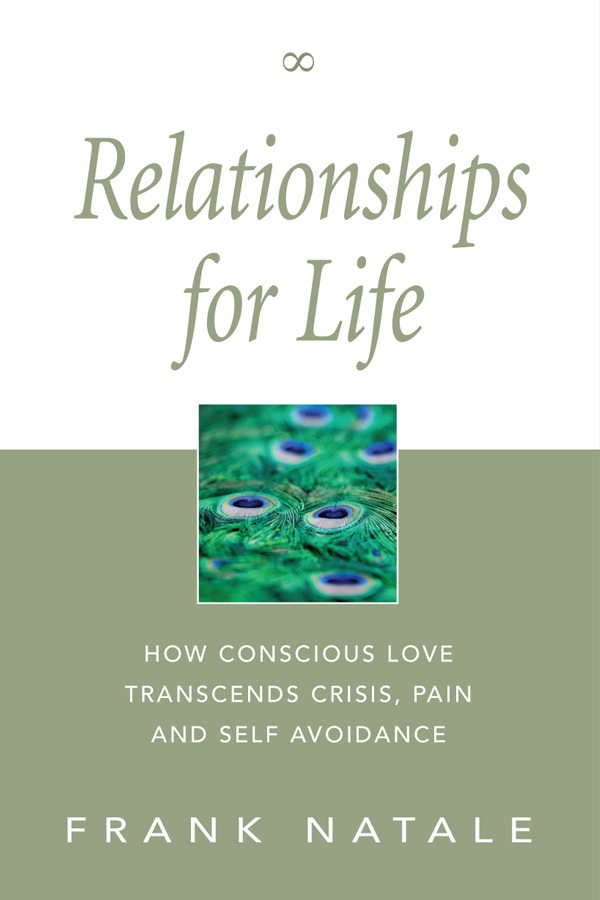 Relationships for Life
Frank Natale
Are you cheating on yourself? The qualities of aliveness in our relationships – with love, family, friends and career – determine the quality life. Based on work with thousands of people in his Relationships seminars, Frank reveals how to recognize and recreate the 20 vital qualities including responsibility, service and acknowledgment, affinity and trust, effective communication, honorable sexuality, forgiveness, laughter, humor and playfulness, relatedness and the presence of love.
"In seeking these qualities," Natale writes, "You will gain an opportunity for greater awareness of yourself, which is the highest achievement any of us can accomplish at any given moment. These qualities are found in personal or romantic situations, but are also evident or lacking in our relationships with money, religion, sex, work and authority. They are the indicators of the status of our relationship with everything that is our life."
Paperback
E-book Digital Download
---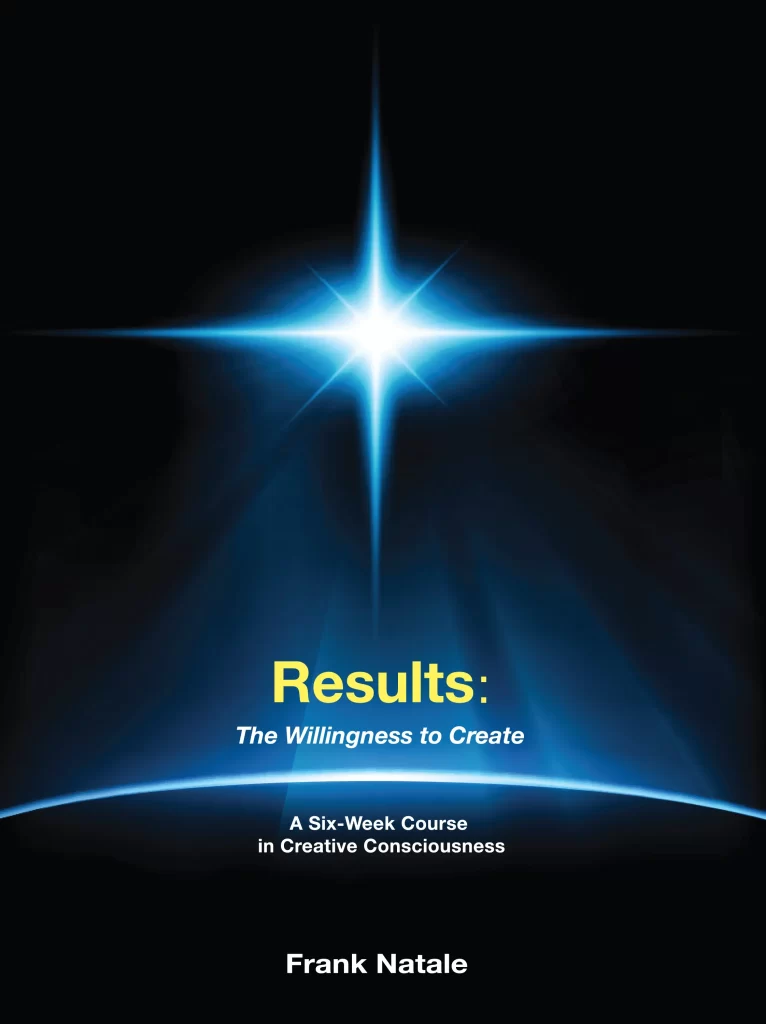 Results: The Willingness to Create
Frank Natale
"Most paths of self-correction purposely increase the effort and struggle to achieve these states or vibrations," Natale writes. "They insist that you must 'earn it' or 'surrender to it' or 'get it' when the truth is you already have immediate access to all of it."
Since introduction in the early 1980s, Frank Natale's foundational program, Results: The Willingness to Create, has transformed tens of thousands of lives in profound and meaningful ways. Now it's your turn. The secret, and it can be this simple, is your choice to embrace your highest self and become the creative force in your life.
Paperback
---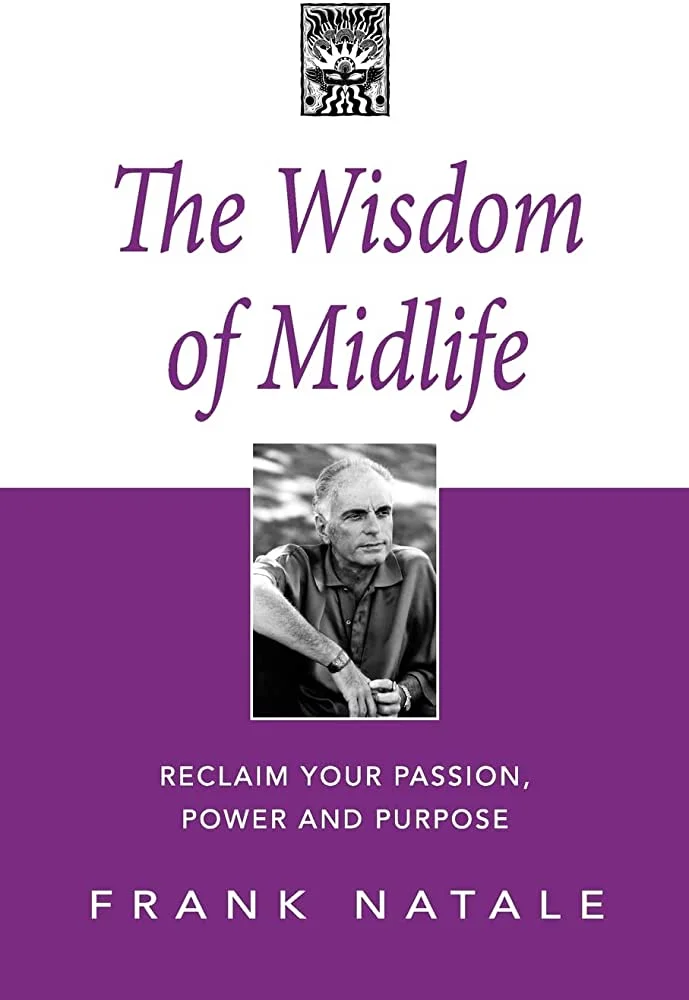 The Wisdom of Midlife
Frank Natale
It is inevitable, between the ages of 39 and 55, that each of us will be confronted with a profound crisis of identity. "Now what?" we ask. The Wisdom of Midlife presents the opportunity to reclaim the passion, power and purpose we have either lost or denied. "The difficulty with this passage is that it is seen as a breakdown, an emotional and psychological failing," Natale writes. "Middle age is not the beginning of decline. This is a time to reach for the highest in our selves. Middle age is a pause to re-examine what we have done and what we will do in the future. This is the time to give birth to our power."
For thousands of years, conscious cultures have celebrated life as a circular path with rites of passage and spiritual completions. Midlife is the most powerful because, at this turning point, we often feel betrayed, unfulfilled and face our mortality for the first time. "Once we are able to think and live in circles rather than lines," Natale counsels. "We are rewarded with passages that guide our consciousness in its spiritual development and greater awareness. When we experience life as a circle we are complete."
Paperback
E-book Digital Download
---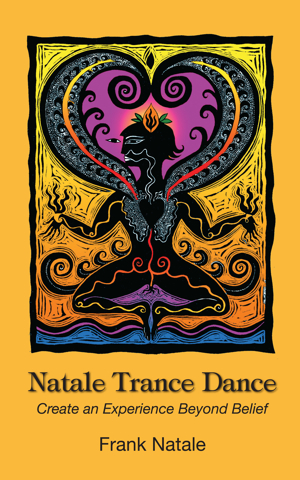 Natale Trance Dance
Frank Natale
Ideal for yoga, dance and movement expression instructors and their students, the Natale Trance Dance celebrates the reunion with our higher spiritual self and healing of body, mind and emotions. Based on Frank Natale's groundbreaking book, and featuring the music of Professor Trance, this concise step-by-step guide shows how to create, present and market a unique experience that empowers dancers to embrace the timeless wisdom of our ancestors.
"To be conscious and enlightened, Spirit must fill our bodies," Natale writes. "Trance Dancing is an invitation to Spirit to embody us. When Spirit accepts, we dance from the inside out." Contents include Introduction; Technique, Staging and Marketing; Ethics for Presenters; Music and Playlists. Excerpts from Natale's Trance Dance, The Dance of Life include The Healing Power of Trance Dance; How to Trance Dance; and How Trance Dance Works.
E-book Digital Download
---